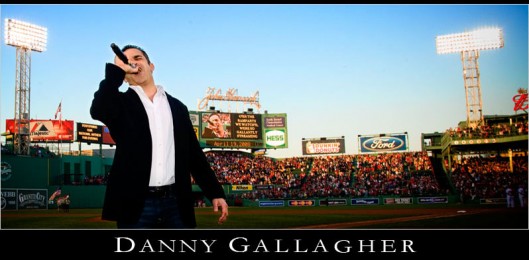 Singer Songwriter Danny Gallagher has been performing in and around the Boston area for over 10 years. After earning his Bachelor of Arts in theatre, Danny went on to do everything from stand-up comedy at the Comedy Connection to live theatre, film and television.
Danny performed in over 250 shows at Boston's Park Plaza as "Tony" in the hit production "Tony n' Tina's Wedding". Danny later went on to become the lead singer for the blues band "The Movers" and performed with such national recording artists as Susan Tedeschi, Roomful of Blues and John Hammond.
In recent years, Danny has been performing acoustically on stages in the Boston area as well as New York, Memphis and New Orleans.
Venues  include:  Harpers Ferry, Bill's Bar, The Lizard Lounge, The Four Seasons, The Boston Harbor Hotel, The Seaport Hotel and Scullers Jazz Club.  Outside the Boston Area Danny has performed at The Sea Note in Nantasket, MA, The Attic, Tosca, The Snug and Donohue's Bar and Grill in Watertown, MA.  Gigs outside of the Bay State include The Black Brimmer and The Palace Theatre both in Manchester, NH as well as The Muddy River Smokehouse in Portsmouth, NH and Storyville on the famed Beale Street in Memphis, TN.